Nettle Tart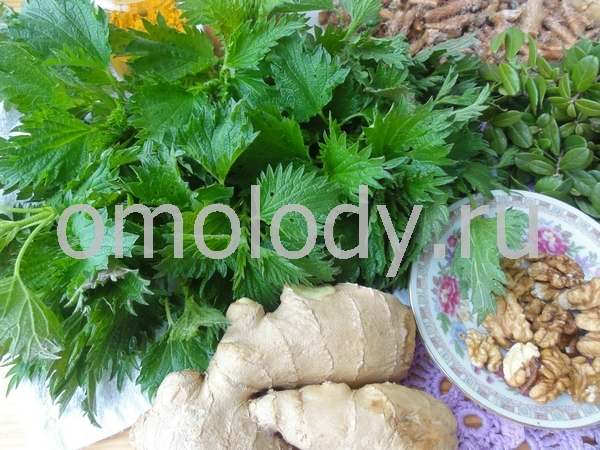 Spinach may be used here in a pinch, but try to use nettles if it's at all possible. The tart may be made ahead and served warm or at room temperature.

Crust:
✔ 1 1/4 cups whole-wheat pastry flour;
✔ 1/4 cup olive oil;
✔ 3 to 4 tablespoons ice-cold water.

Filling:
✔ 3 cups nettle leaves;
✔ 2 tablespoons olive oil;
✔ 2 shallots, chopped;
✔ 2 large eggs;
✔ 1 cup whole milk;
✔ 1 cup heavy cream;
✔ 1/2 teaspoon salt; 1/2 teaspoon black pepper; 1 teaspoon dried thyme; 4 ounces Gruyere cheese, grated;
✔ 3 tablespoons grated Parmesan cheese.

Heat oven to 350 degrees.
To make the crust, place the whole-wheat pastry flour in a large bowl. Whisk and cut in the olive oil with a fork until the mixture resembles coarse meal. Whisk in the ice water a little at a time, until the dough just begins to hold together. Form into a ball, wrap in plastic wrap, and let rest in the refrigerator for 20 minutes.

Roll out the dough, fit into a 9-inch tart or pie pan and prick the bottom lightly with a fork. Place in the oven and bake for 15 minutes, until crust is slightly golden. Remove from oven and set aside.

Meanwhile, make the filling. Bring a large pot of salted water to a boil and add the nettle leaves. Boil for 3 minutes. Drain and rinse with cold water. Drain again and set aside. When cool, chop the nettle tops into thin strips.

In a medium saucepan, heat the olive oil and add the shallots. Saute for about 4 minutes, until soft.

In a large bowl, whisk the eggs. Add the milk and cream, and whisk to combine. Stir in the cooked nettles, salt, pepper, thyme and Gruyere cheese.

Pour the filling into the tart shell and sprinkle evenly with the grated Parmesan cheese.

Place in the oven and bake for 30 to 40 minutes, until surface is golden and puffed. Remove tart from oven and let cool slightly before serving.

Сooking and recipes