Nettle Ravioli in Nettle Pasta.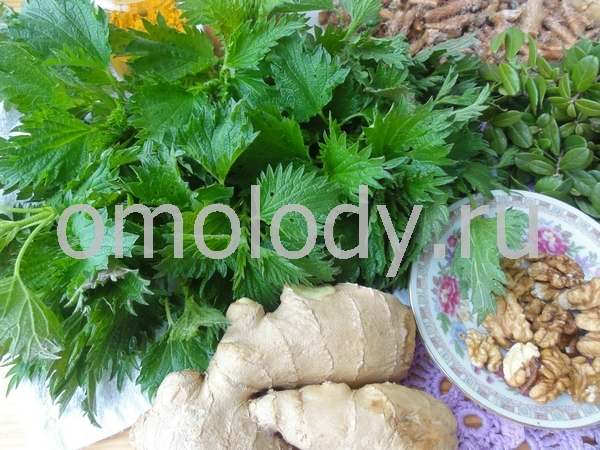 Description: You can freeze the ravioli for later in the week. To properly do this, arrange the finished, uncooked ravioli on a baking sheet that has been dusted with semolina or cornmeal. Put the baking sheet into the freezer. When the ravioli have frozen solid, about 2 hours, you can move them to a freezer bag and store that way for about 2 months.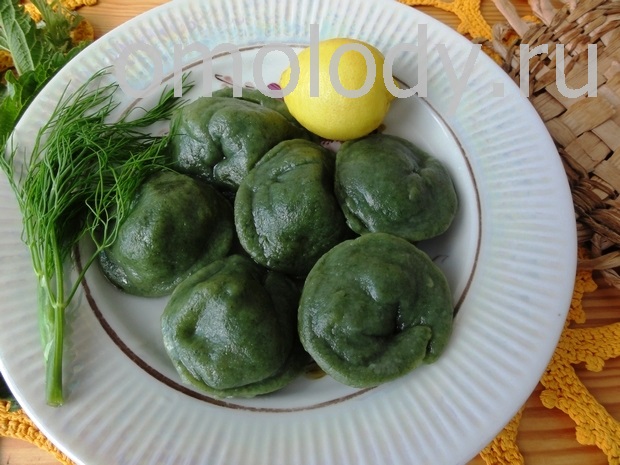 Ingredients:
✔ Serve these ravioli with butter, fresh ground black pepper and some grated dry cheese.
✔ 1 batch stinging nettle pasta (see above)
✔ 2 cooked potatoes, about 250 g
✔ 120 g mascarpone
✔ 120 g blanched stinging nettles, about a cup
✔ Salt, coriander and pepper - to taste
✔ dill, cilantro, onion, ginger - finely chopped
Preparation:
Start the process by making the pasta. Instructions for doing above. Pasta dough is simple to work with: knead it well, give it a little resting time, pay attention to its needs (if it's on the dry side, add a little water, if it's too sticky add a little flour), and you shall be generously rewarded. While the pasta dough is resting, make the filling.

To make the filling: Get a large pot of water boiling and add salt. Stir around and boil for 1-3 minutes, depending on how old the nettles are. Put nettles in a colander to strain, squeeze out as much moisture as you can.
Chop the nettles finely — don't use a food processor. In a bowl, mash the potatoes, mascarpone and nettles into a cohesive paste. Do this by hand, as it is important for the texture. Taste it and add salt and pepper, coriander, dill, cilantro to your liking. If you want, a little nutmeg is good, too.
Roll out your pasta dough very thin. Keep each piece dough covered until you need it.
Lay the sheets down on a work surface and place about a heaping teaspoon of filling on each one. Cover them with another piece of the dough. Cut each raviolo out with a circle cutter or a wineglass. Of course, you can also use a standard ravioli mold. When each raviolo is finished, lay it out on a well floured board to dry a bit. Repeat this with the rest of the dough.
To cook the ravioli, bring a large pot of water to a boil and salt it well. While the water is heating, melt some butter or oil in a large saute pan set over medium-low heat. Add some minced garlic or finely chopped onion if you'd like. Boil the ravioli for 2 to 3 minutes, or about 90 seconds after they start to float to the top. Move them to the saute pan and toss to coat with the butter. Serve at once with freshly ground black pepper and grated cheese.
Сooking and recipes