Stuffed Cabbage with vegetables.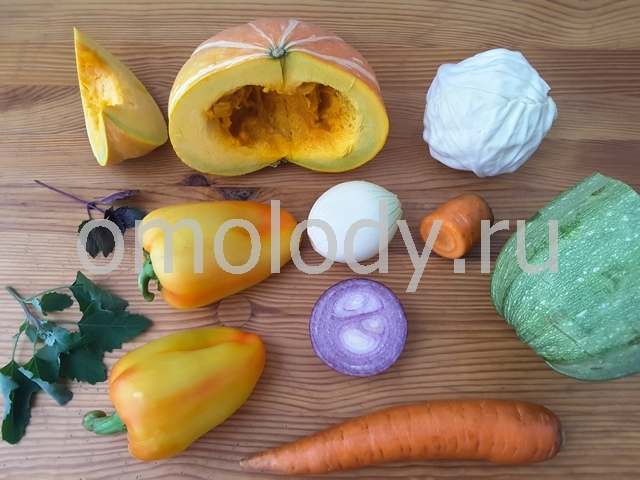 Ginger promotes healthy cardiovascular health, helps circulation and acts as an excellent anti-inflammatory, anti-viral, anti-bacterial and anti-oxidant. Coriander (cilantro) is an all round health affirming herb with a powerful synthesis of phyto-nutrients. It is also known to support heart health; to help balance blood sugar levels and is said to assist in the removal of heavy metals.

Ingredients:
✔ 1 cabbage head.
Ingredients for Filling:
✔ 500 g (1,1 oz) fresh mushrooms, washed, strained, drained, chopped and fried.
✔ 3 - 4 carrot, washed, scraped and grated.
✔ 4 - 5 onions.
✔ 1 tsp ginger, choptd into small cubes. 2 cup rice, boiled, strained and drained.
✔ 3 tbsp finely chopped parsley.
✔ 3 tbsp finely chopped cilantro, spices, depending on personal taste.
✔ 150 g (5,3 oz) butter.
✔ salt.
✔ 100 g (3,5 oz) sour cream.

Method:
1. Cut out the heart from a cabbage head and cook the head in lightly salted boiling water for 10 minutes, take out, dry a little. Turn back the first large leaves and cut out the small ones from the middle.
2. For the filling: Fry chopped onion in skillet with oil or butter, add carrot and fry until golden brown. Combine fried vegetables with rice, fried mushrooms, spices, parsley and cilantro.
3. Sprinkle the inside of cabbage with salt, put lard pieces on the bottom and stuff with the filling. Unbend the leaves and press tightly. Put the cabbage head on a baking sheet, add water so that the surface of the head will not burn. Sprinkle with sour cream. Fry in the oven, pouring over the jus from the sheet regularly.
Kale wrap with tomatoes and basil.
Description: It's a power house of nutrition full of essential fats, vitamins, minerals, anti-oxidants with a strong infusion of garlic to really cleanse and enhance efficiency of the immune system.

Ingredients:
✔ 1 - 2 really large kale leaves
✔ Parsley
Basil
1 large garlic clove
1/2 lemon (juiced)
1 tsp sugar
1/2 a bell pepper
✔ 1-2 big tomatoes
✔ 1 small raw beetroot
Preparation:
Blend the lemon juice, sugar, garlic, basil and parsley. Scrub and grate raw beetroot. Slice bell pepper and cut tomatoes. Stretch out kale leaves and fill with the greens mix, beetroot and tomatoes, wrap tightly.
Сooking and recipes