Potato nettles dumplings with mushrooms
Ingredients:
✔ 2 lb fresh raw peeled, finely grated potatoes.
✔ 2 lb boiled mashed potatoes.
✔ nettles, finely chopped
✔ 2 - 5 tbsp flour
✔ ginger

For filling:
✔ 10 oz ground mushrooms, salted
✔ nettles, finely chopped
✔ 1 fresh egg
✔ salt, greenery, black pepper, chili, coriander to taste; 1 tsp oil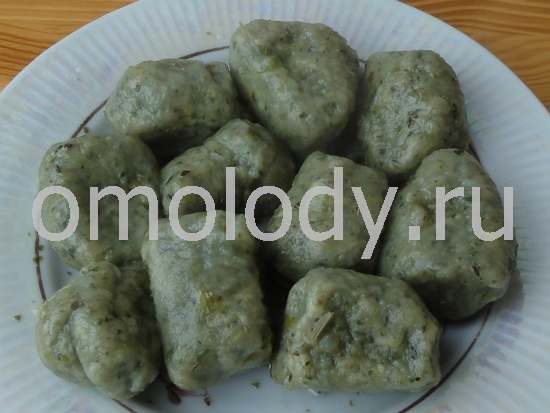 Cooking Instructions:
1. Cook the potatoes in the boiling salted water for 20 minutes until tender, drain well and mash.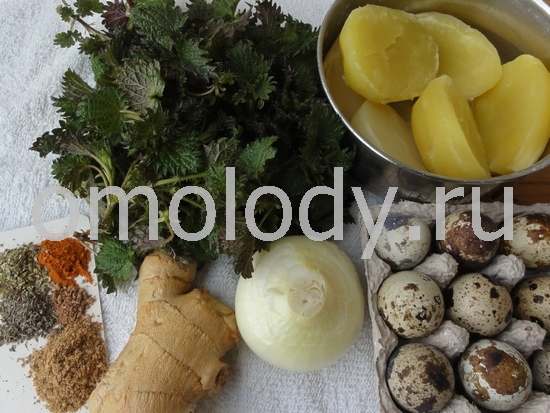 2. Peel fresh potatoes and grate finely, squeeze out the juice and combine with boiled mashed potatoes, salt and flour.


3. Make filling. Combine all ingredients for filling: ground mushrooms, nettles, fresh raw egg, salt, greenery, black pepper, chili, coriander.
4. Form Galushky from this potatoes mixture. Roll it - 1 tbsp, and make 5 - 6 cm (2 - 2.5 inch) rounds. Put a ball of filling (about the size of a small walnut) on one half of the round and fold over.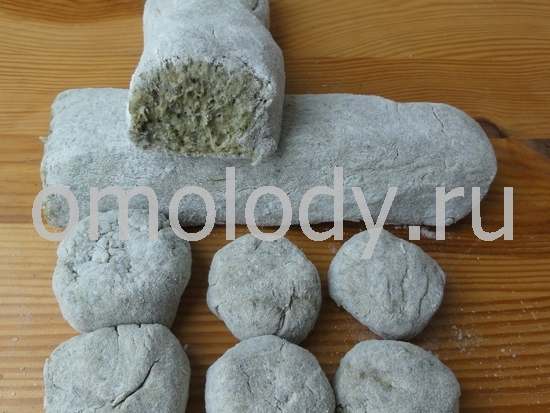 5. Put the Galushky in lightly salted 5 - 7 pint boiling vegetable broth to which vegetables have been added. Continue to boil until the Galushky rise to the surface. Remove with a skimmer. Serve with butter or sour cream.

Cook vegetable broth: fry the onions until golden brown in vegetable oil. Boil water, add diced raw carrots, fried onion, salt, pepper, parsley and bay leaf.


Сooking and recipes